Pupil Premium Strategy Statement 2019-20
Pupil Premium is additional funding received by schools for each pupil from disadvantaged families or background. The funding brings in £1345 per pupil. It is allocated to schools, based on the number of children who come from low-income families – this is defined as any child who is known to have been eligible for free school meals at any point in the last six years. This is one of the government's key education policies. It is based on findings that show that, as a group, children who have been eligible for free school meals at any point in time, have consistently lower educational attainment than those who have never been eligible.
Levels of deprivation at Valence Primary School are considerably higher than nationally and the proportion of PP pupils is higher. Furthermore, a significant proportion of other children in school live in families who are just above the threshold. Even if a pupil does not choose to have a school dinner, it is vital for the school to know if they are entitled to a free school meal.
Schools have to decide how to use the money in order to improve the educational attainment of children from less privileged backgrounds. The pupil premium income makes a big difference to Valence and it has the potential for a great impact on the attainment and future life chances of pupils. This works especially where parents support their child through high attendance, good punctuality, encouraging a positive attitude and supporting homework.
Valence's aim is that ALL pupils achieve their full potential and that the school compares well with other schools across the country.
2018- 2019
In order to meet the needs of these and other vulnerable pupils, the school spent the additional funds in the following ways in the 2018-19 academic year:
• employing trained speech and language staff on both sites;
• employing extra staff to support EYFS pupils;
• employing extra staff to support KS1 pupils;
• employing extra staff to support KS2 pupils;
• employ extra SEND specialist staff including teachers and support staff;
• providing cover to release teachers on a regular basis so that they can attend relevant support meetings;
• employing an in-school attendance officer to closely monitor attendance;
• employing extra support staff to work with PP pupils with EAL;
• subsidise PP pupils to attend extra-curricular activities and residential visits.
Three Year Impact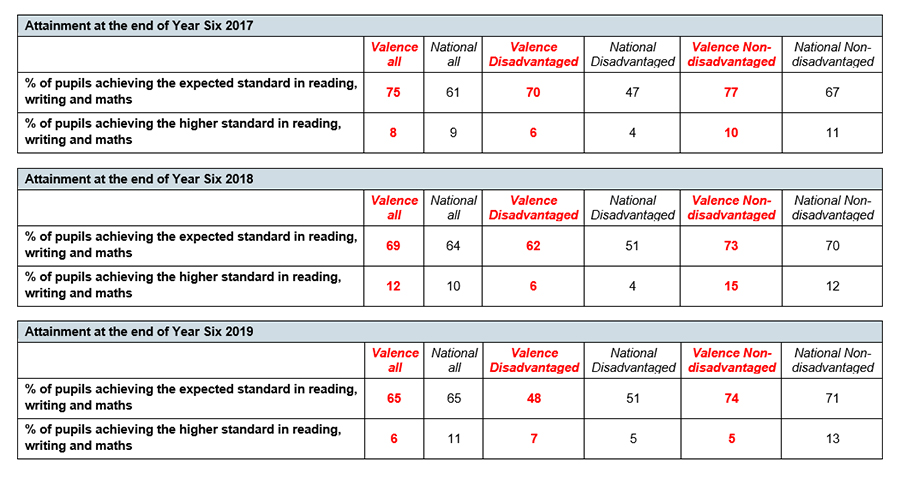 Summary, Barriers & Outcomes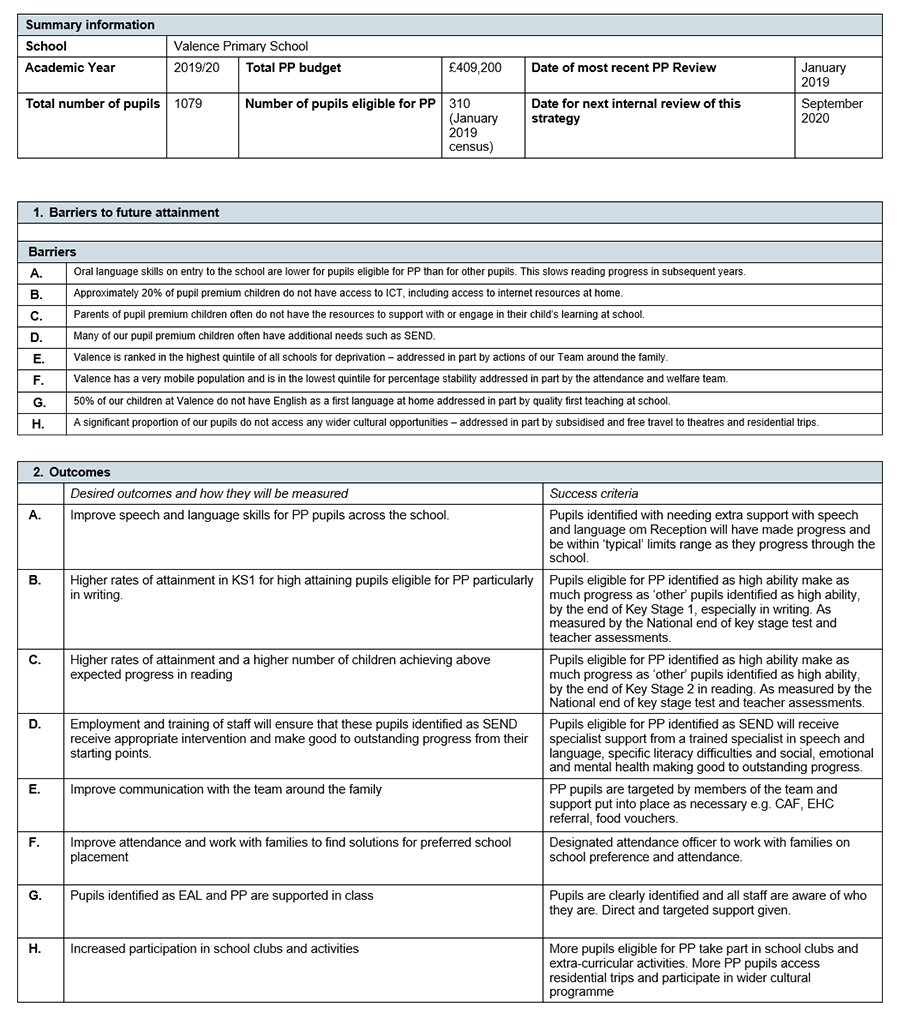 Planned Expenditure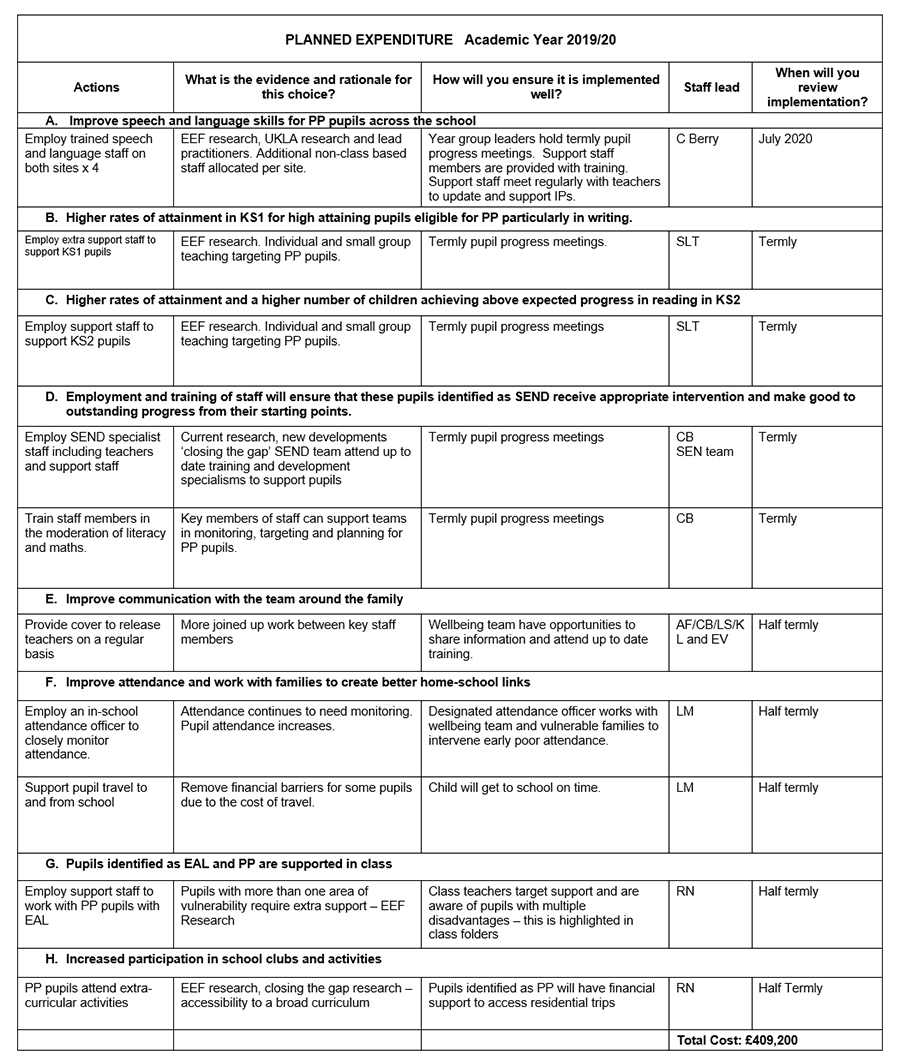 Hard copies of the information published on our website is available free of charge. Please contact the office for further information.