Sport Premium
What is the PE and Sport Premium?
At Valence Primary School, we are committed to providing high-quality PE for all pupils. We recognise that an outstanding PE curriculum and an extensive range and choice of extra-curricular sporting opportunities have a positive influence on outcomes across a number of areas of school life.
The Government allocates funding for Primary School Sport. It should be spent on improving the quality of sport in PE for all our children. Valence was granted £25,340 for this academic year.
Reflection of previous spending and priorities for the future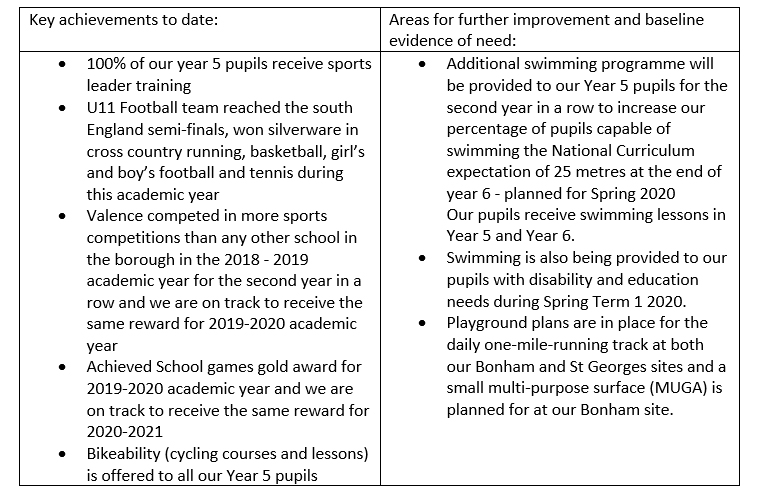 Swimming and water safety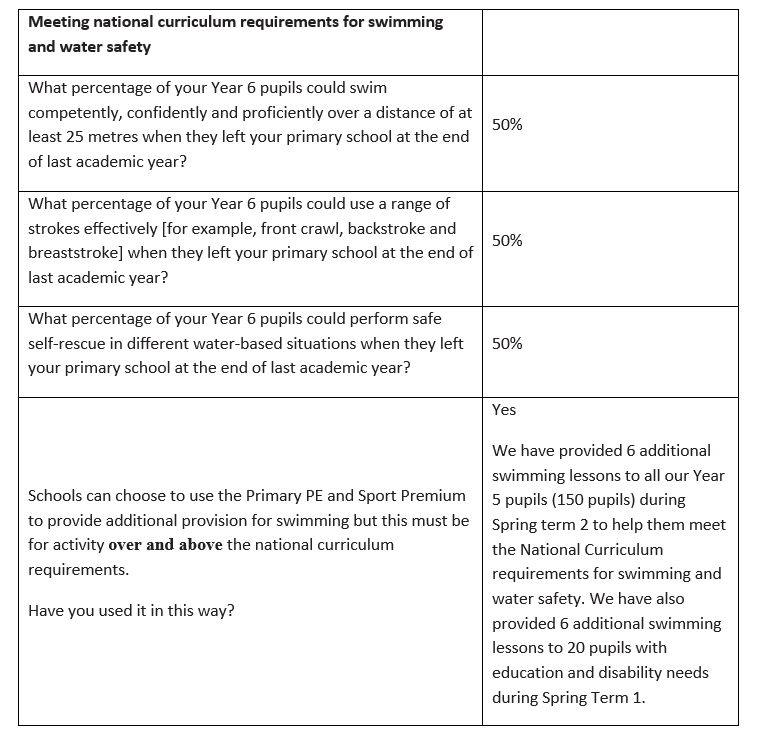 Action Plan and Budget Tracking

You can download the Valence Primary School Sport Premium Report 2019-20 PDF below.
Hard copies of the information published on our website are available free of charge. Please contact the office for further information.