Latest News
June Science Challenge

Get involved in our June Science Challenge - Habitats: Minibeast hunt.
Resources:
Magnifying glass
Notepad/paper
Instructions:
Go outside and identify a local habitat, you might want to look in local playing fields, school grounds or local woods.
Then it's time to get creative! You might want to create a poster, a report, a poem or even a video!
Happy bug hunting!
Please send in photos of your work via Google Classroom or the school office email address This email address is being protected from spambots. You need JavaScript enabled to view it..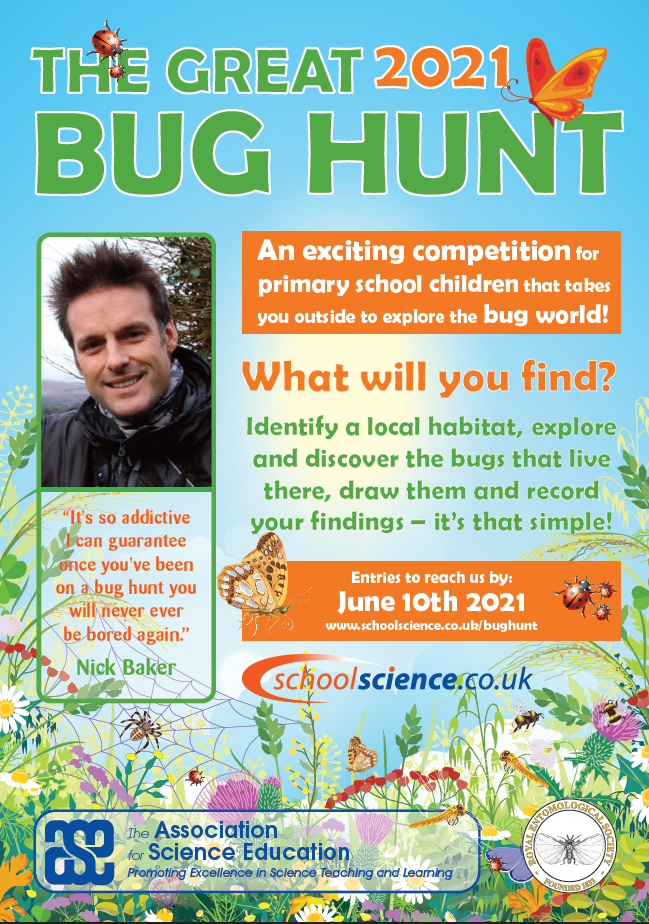 Scientists of the Month
Our scientist of the month is Charles Darwin.
Can you write some facts about this amazing Scientist?
Why is their work important now?
Download
You can also download our Science Challenge as a PDF.