Help and Documents
Here you will find useful links to helpful documents, learning references for parents and specific documents requested to be available on our website. There is also a list of useful links from Government websites to our local boroughs website.
Advisory Documents
School Information
Maths Workshops
If you came along to one of our Maths Workshops or just wanted to explore the content we covered download the relevant PDF below.
2019 SATs Meetings
Download the PowerPoint presentations used in our KS1 and KS2 SATs Meetings
Requested Documents
We have had some requests from parents for certain documents to be made available online, find them below.
PDF's
PowerPoint Documents
Reading with your Child: a Booklet for Parents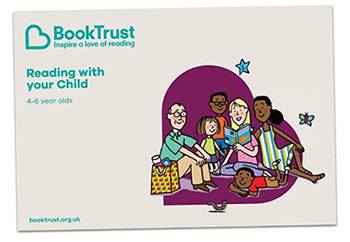 We all know reading with your child is important, and that sharing a book together is a fantastic way to bond. However, sometimes it's not always clear where or how to start.
Our Reading with your Child booklet for parents is available to download on our website. It contains loads of tips on what books to choose, and how you can make reading a time for closeness, laughing and talking together. If English isn't your native tongue, our booklets are also available in 26 different languages. Booktrust.org.uk
Useful Links
Hard copies of the information published on our website is available free of charge. Please contact the office for further information.