Sports News
Rugby Team Wins Silver Medals
Valence travelled to the Barking Rugby Club on a rainy Tuesday 27th March last to take part in the annual Barking rugby primary tournament.
After an early exit in the recent Barking and Dagenham borough competition, the Valence players knew they needed to play with greater skill, team work and determination to advance in this competition. Valence were quickest off the mark with a thumping 6 - 0 win over Rush Green respectively. They then showed great resilience to twice come from behind against a skilful and fast paced Ardley Green School and were unlucky not to clinch victory as they attacked their opposition's team try line at  the sound of the final hooter.  Valence again came from behind to clinch a 2-1 victory over St Peters and qualified top of their group. 
In the semi final, after immense tagging from both Valence and William Bellamy's defence, the game was forced to extra time after a 0-0 scoreline. Both teams were disallowed tries in extra time before Valence's speed merchant Emanuel Mintah clinched a try in the corner in the dying seconds of this long nail biting extra time spell. Valence were drawn against the gallant George Carey and they proved too strong for us, running in 4 tries to win on a score line of 4 tries to 0. Valence are tremendously proud of our silver medals and will thrive hard to go that one step further next year. Well done to all involved!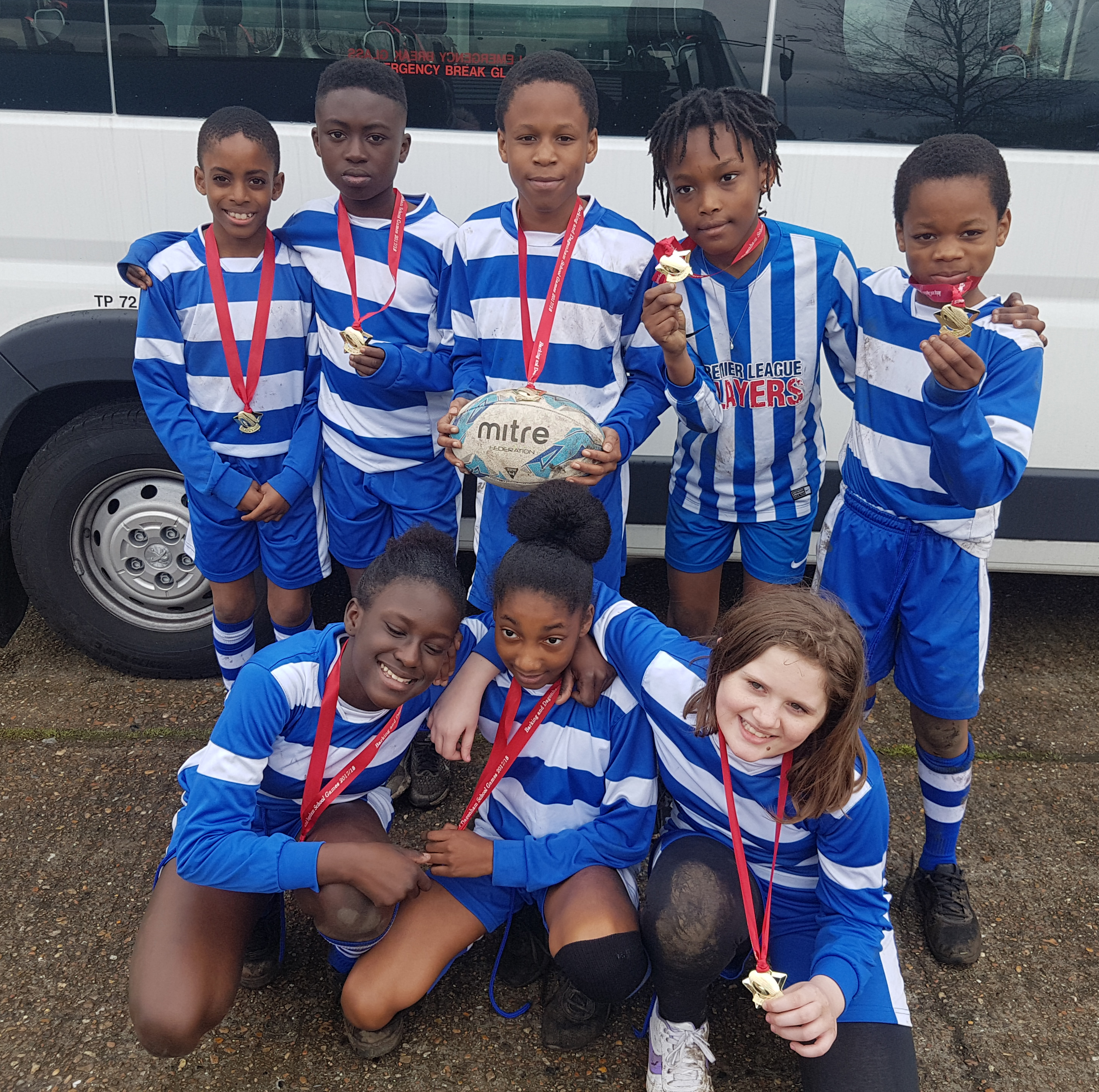 Rugby Squad: Tyrese, Daniel, Emanuel, Libby, Judea, Armani, Kaobi and Lamin.