Latest News
Mischief Makers Summer Reading Challenge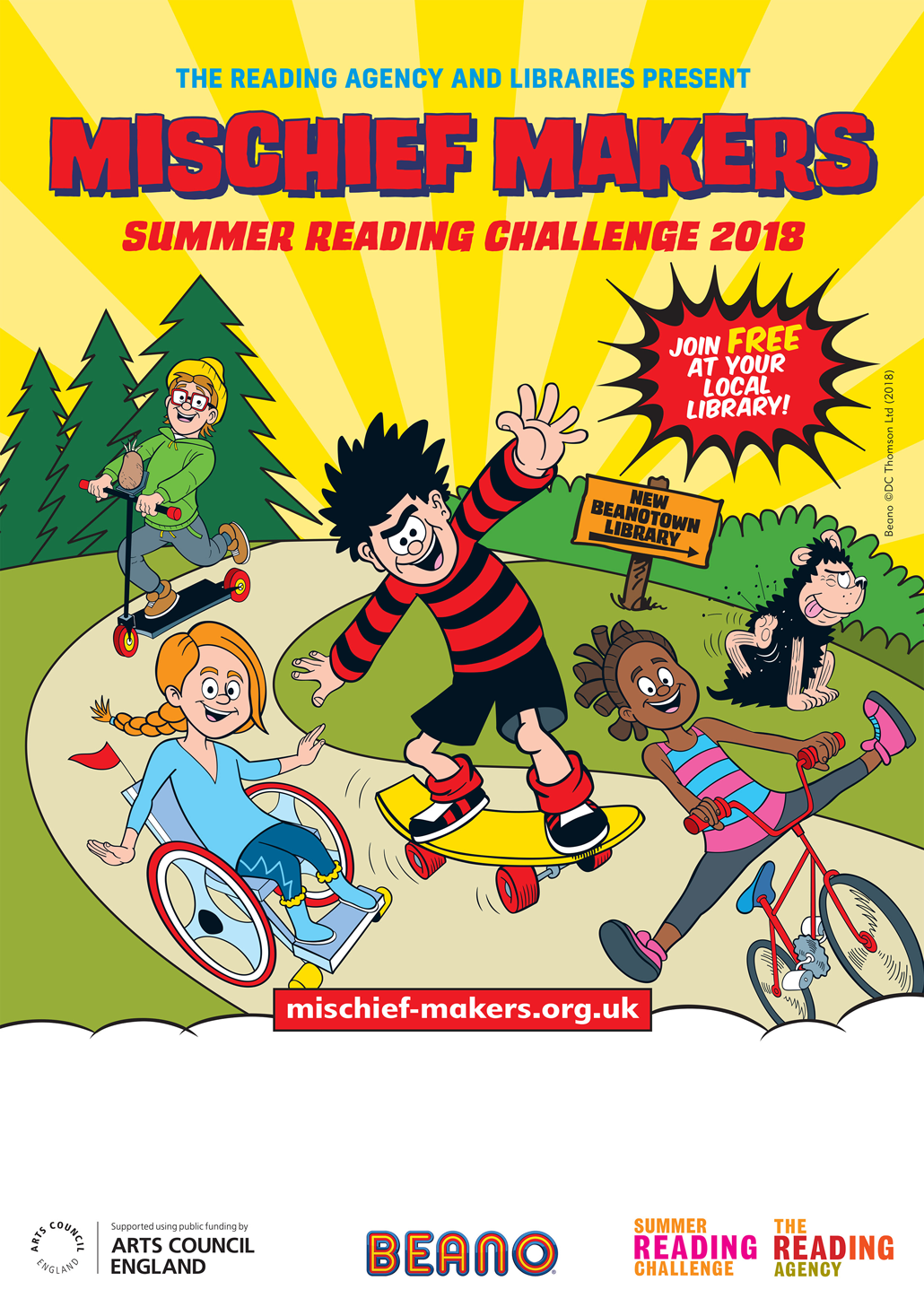 This year's Summer Reading Challenge is Mischief Makers; celebrating the 80th anniversary of the much-loved comic, Beano.
Your child can help Dennis, Gnasher and friends explore Beanotown to find the mysterious buried treasure – with tons of fun along the way! It's totally free and to get started all your child has to do is sign up at the library where they will be given a collector poster to keep a record of their Summer Reading Challenge journey.
As they read their books, each child will receive special stickers to complete their poster. Once they have collected all the stickers they will be able to find the buried treasure and become top mischief makers!
You can find out more by downloading the PDF's below or by visiting the Mischief Makers website - summerreadingchallenge.org.uk (opens in new window).