Latest News
Sugar Smart
We have been holding Sugar Smart Workshops this week as part of Science Week.
Sugar Smart is a campaign run by Jamie Oliver and Sustain. They help local authorities, organisations, workplaces and individuals to reduce the amount of sugar we all consume.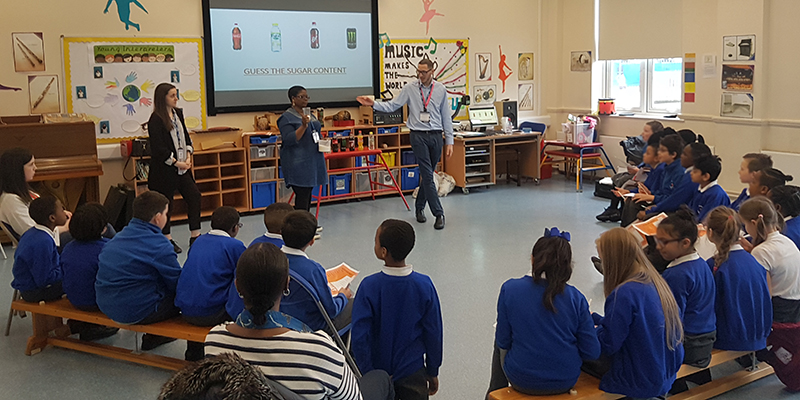 Anyone can pledge to become SUGAR SMART – from councils and schools to restaurants, hospitals and independent companies. 
Find out more at www.sugarsmartuk.org (opens in new window)