Latest News
Nursery Places Available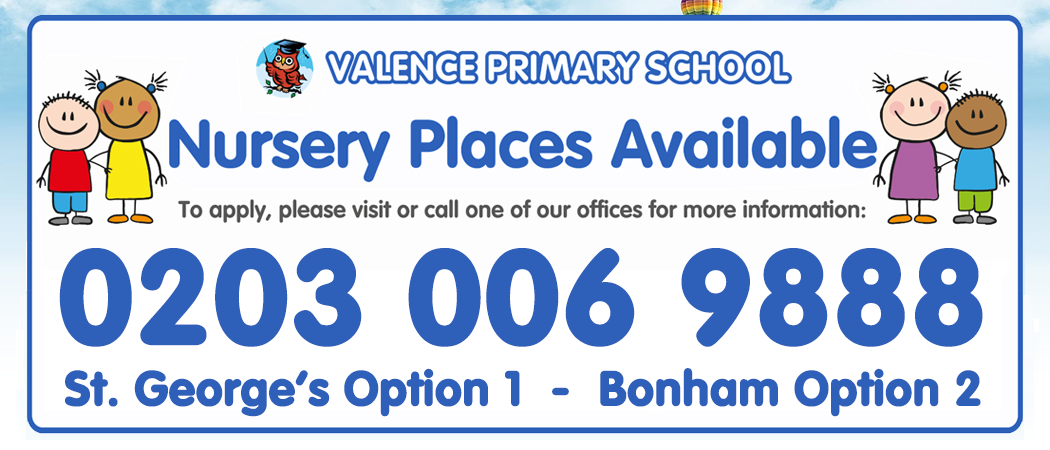 We have Nursery places available at our St. George's Road Site.
If your child was born between 1st September 2015 and 31st August 2016 and you are interested in one of these places, please go to, or contact our office to fill in an application form.
We will shortly also be offering Rising 3 places for January 2020 for children born 1 September 2016- 31 December 2016). Please let us know if you're interested in one of these places.
Our session time is - Morning: 8:30 – 11:30. We do not run an afternoon session at our St George's Road Nursery.
Get in touch - St George's Road, RM9 5AJ – 0203 006 9888 (option 1).
We look forward to meeting you and your child soon.